By Tom Schramski, PhD, CM&AA
Volume 2 Issue 1, January 6, 2015
Like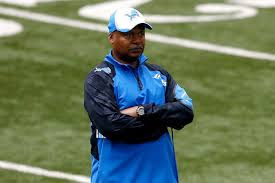 Dad and many of my ancestors, I love American football. When you set aside the gossip apparently necessary for ESPN, there are always great stories of obstacles overcome by team and individual heroic efforts. Postseason football clashes mirror the challenges faced by most healthcare executives as we enter 2015 – how to succeed in a world of increasing competition, managed care, and innovation.
Jim Caldwell, the new coach of the Detroit Lions, has led a remarkable comeback for a team that almost won its division against a top opponent after a disastrous campaign last season. He credits much of his success to focusing on the Finnish concept of "sisu," which can be roughly understood as displaying courage, determination, and resilience in the face of adversity. Sisu can be developed in any environment and Caldwell's approach incorporates the following:
Building your own brand based on your strengths and not accepting the labeling of others
Being respectful and generous even when you are in the midst of a tough contest (Caldwell never raises his voice or uses profanity)
Understanding and recognizing the individual goals and aspirations of your team members, while focusing on the team concept
Not using or condemning excuses
Keeping track of your goals/objectives with meaningful data and use it to inform performance improvement
Avoiding simple mistakes that can add up to a larger loss.
Before one of the Lions most importance victories of the season, Coach Caldwell reminded his team that "opportunities multiply when they are seized" and that "tomorrow does not exist until midnight." His statements were not meant to encourage reckless play or dismissal of the future. They were about keeping your eye on the ball and paying attention to what's really important in your professional life, without distraction or gossip.